"To Each His Own"
FRANCES PADILLA LOTER
1925 – 2003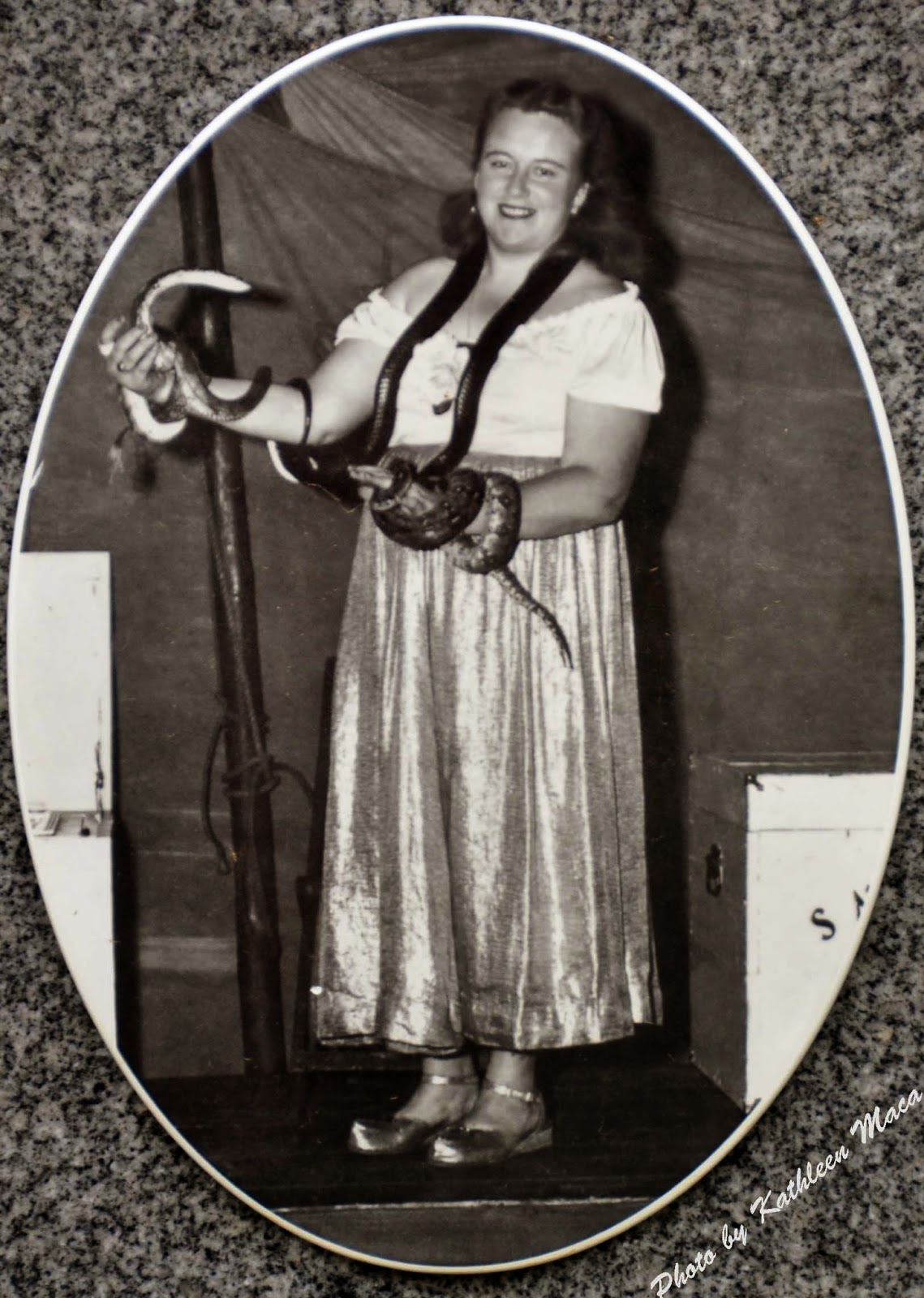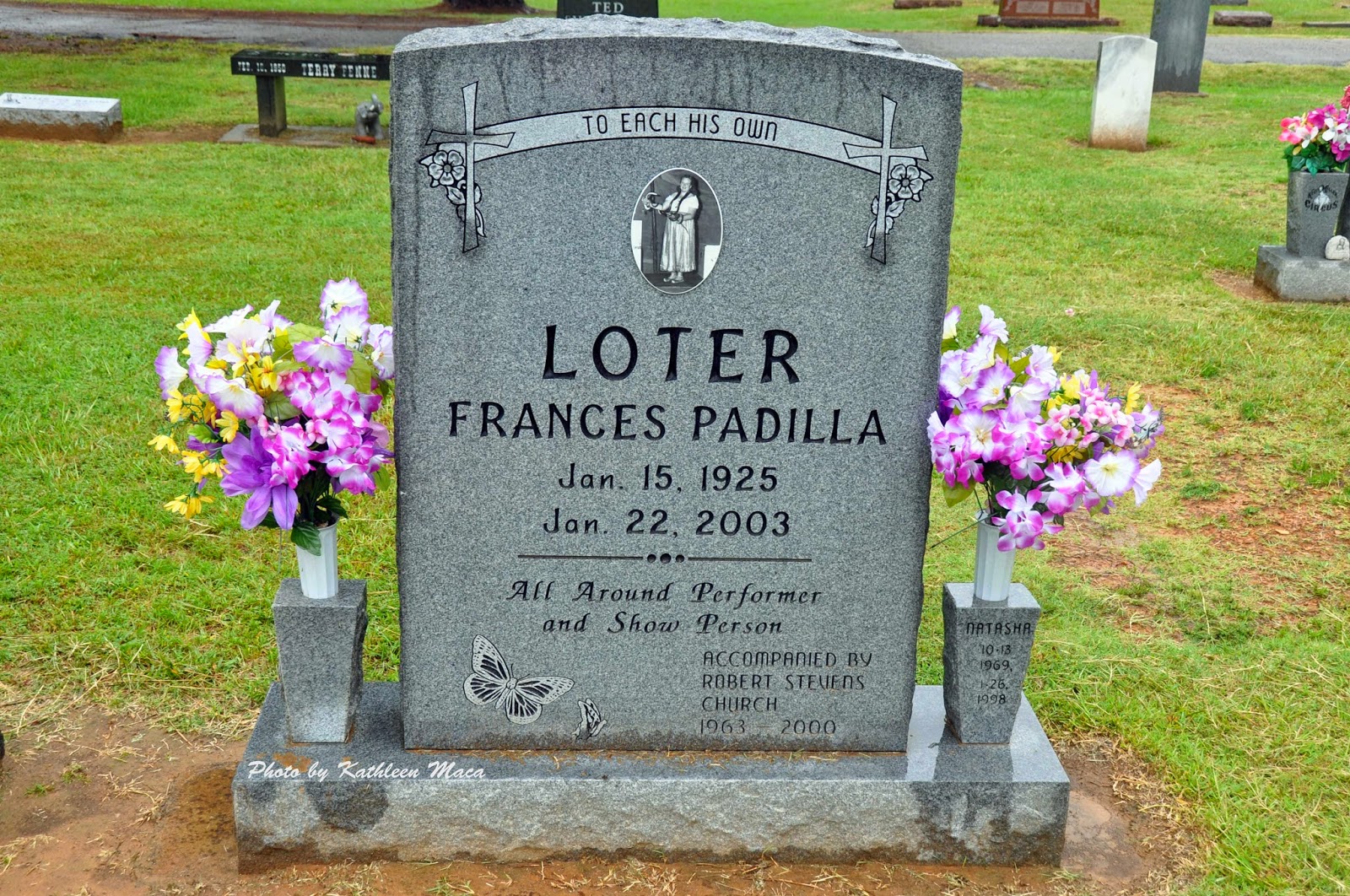 Frances Loter Padilla of Hugo, Oklahoma performed in circus sideshows with an act not many would be brave enough to attempt. She and her "co-stars" are immortalized in a ceramic photo on her gravestone.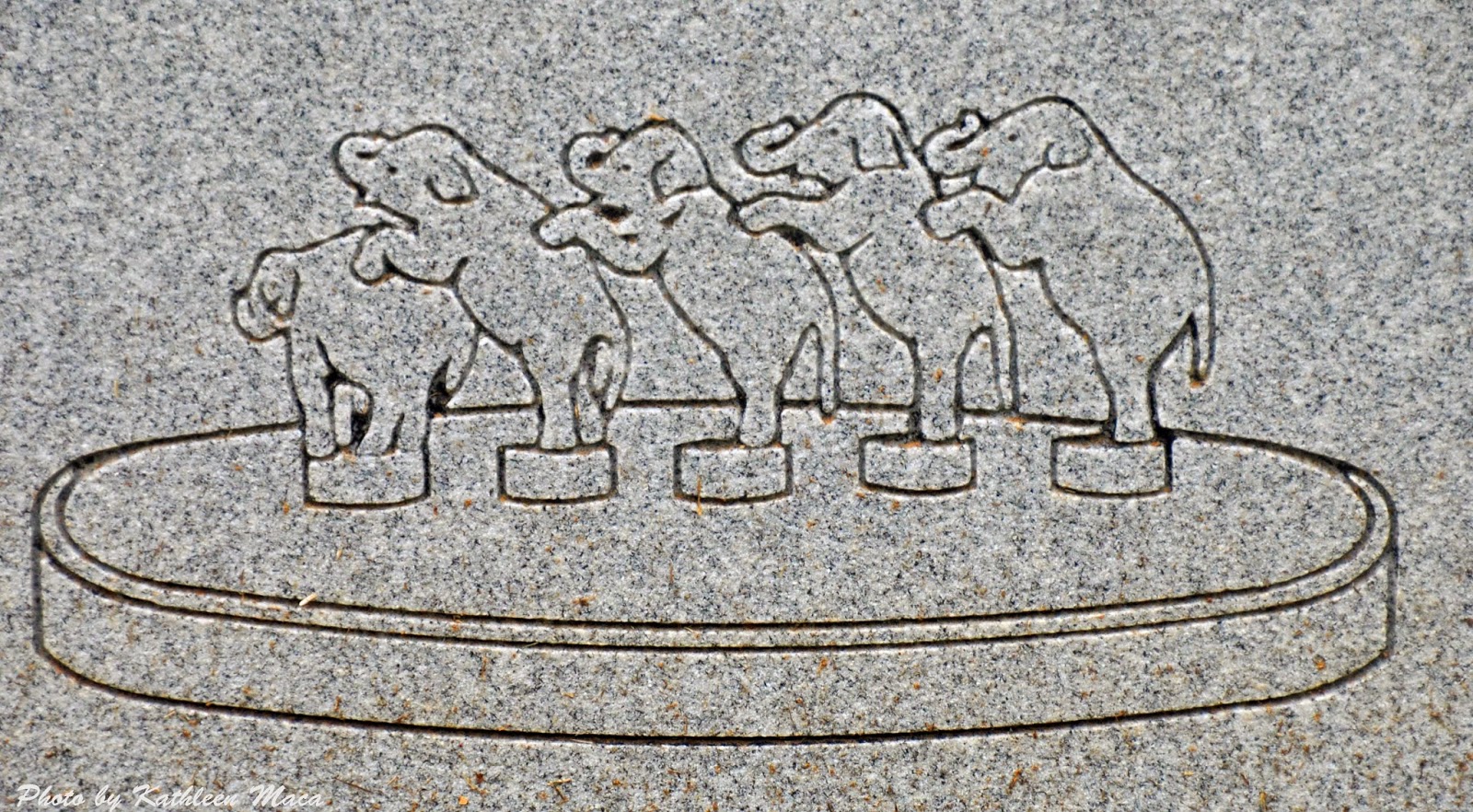 KENNETH IKIRT
1915-1976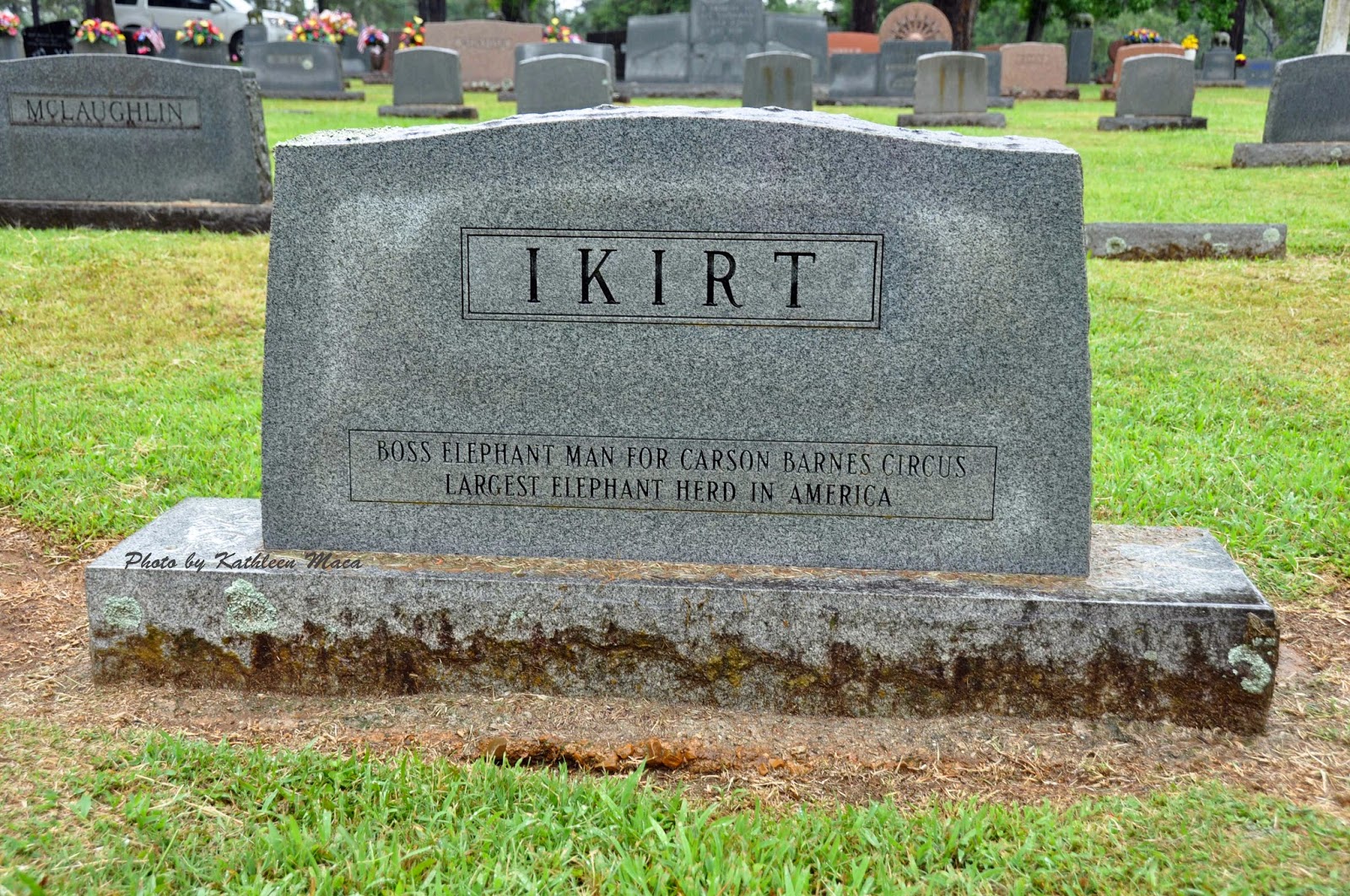 Kenneth Ikirt was a circus showman for 30 years. The World War II army veteran is said to have been especially good dealing with elephants known to have bad tempers. At various times he toured with the Kelly Morris Circus, Ringling Brothers, and John Pauling's Great London Circus. He was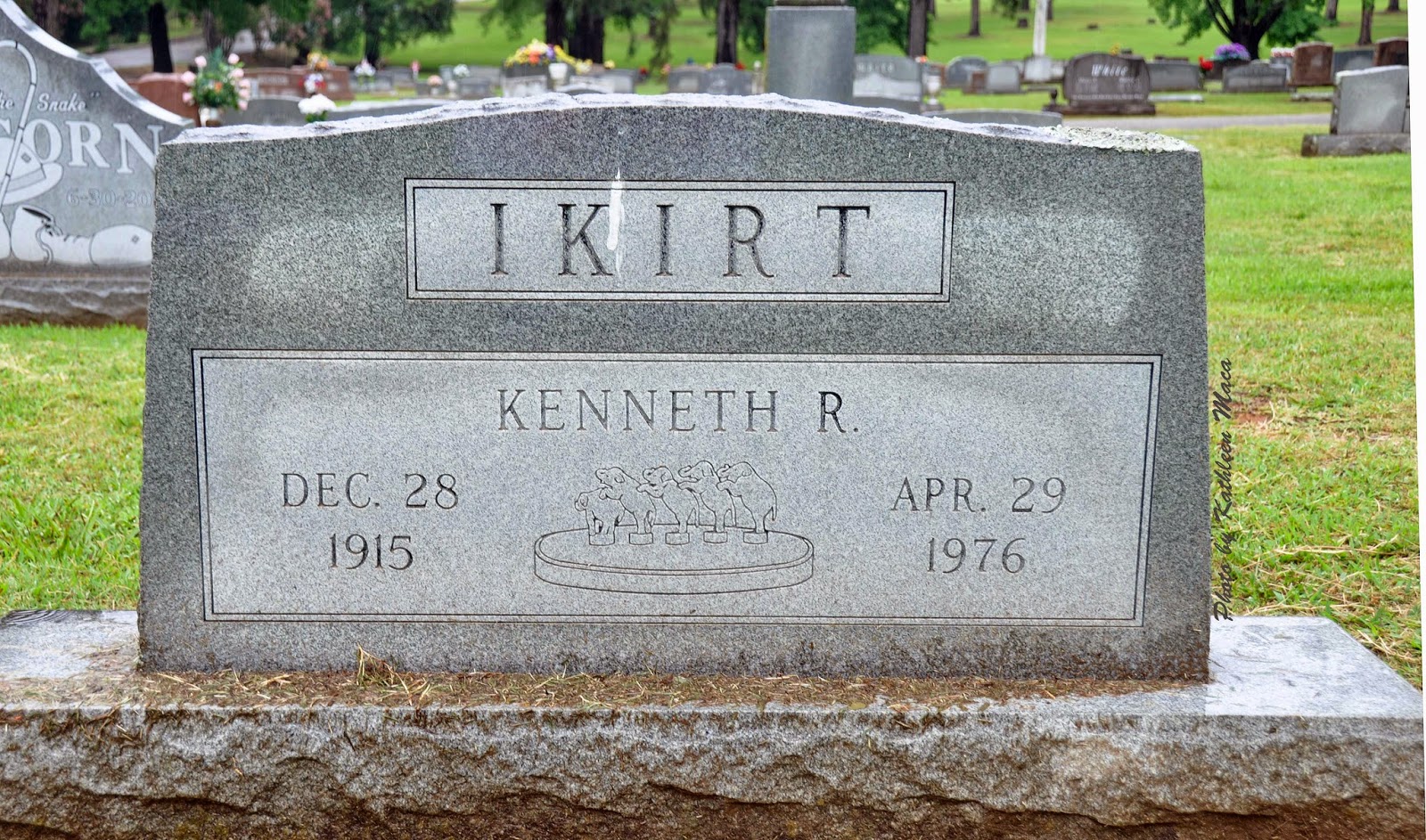 also the elephant trainer for the Miller family shows.
The back of his grave marker exclaims, "Boss elephant many for Carson-Barnes Circus, Largest Elephant Herd in America."
CHESTER L. "TEX" CLAYTON and LUCILLE CLAYTON
1908 – 1979 and 1907- 1978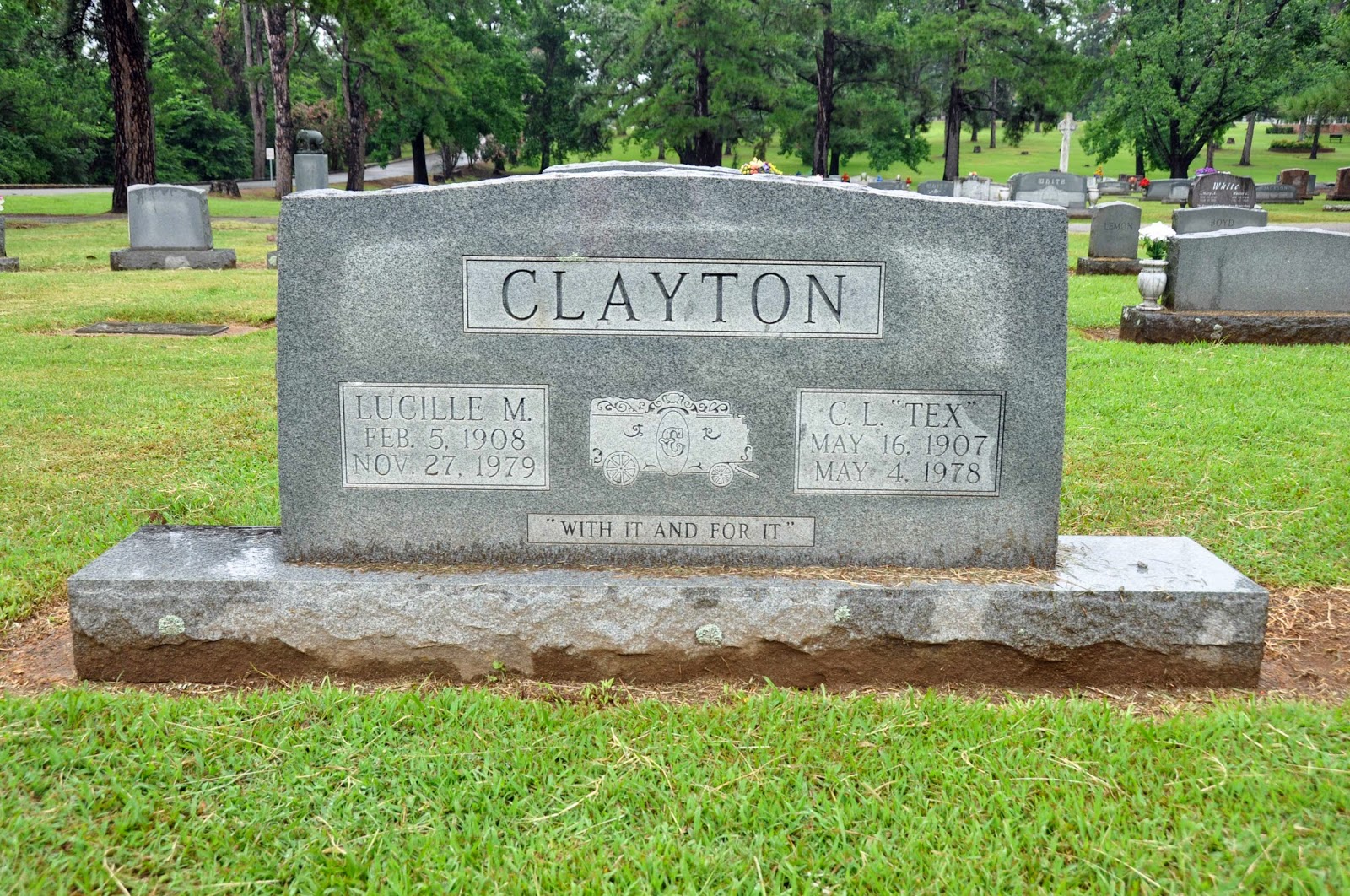 C. L. "Tex" Clayton was the "24-hour man" for Al G. Kelly and Miller Brothers Circus. He traveled a day ahead of the show, making final arrangements for the 30 or so vehicles and approximately 100 circus people. A former rodeo man, whose home was Hugo Oklahoma, never saw the circus road show performances, as he was always ahead of the tour on the road. The last time he would see the acts was during dress rehearsals in the sp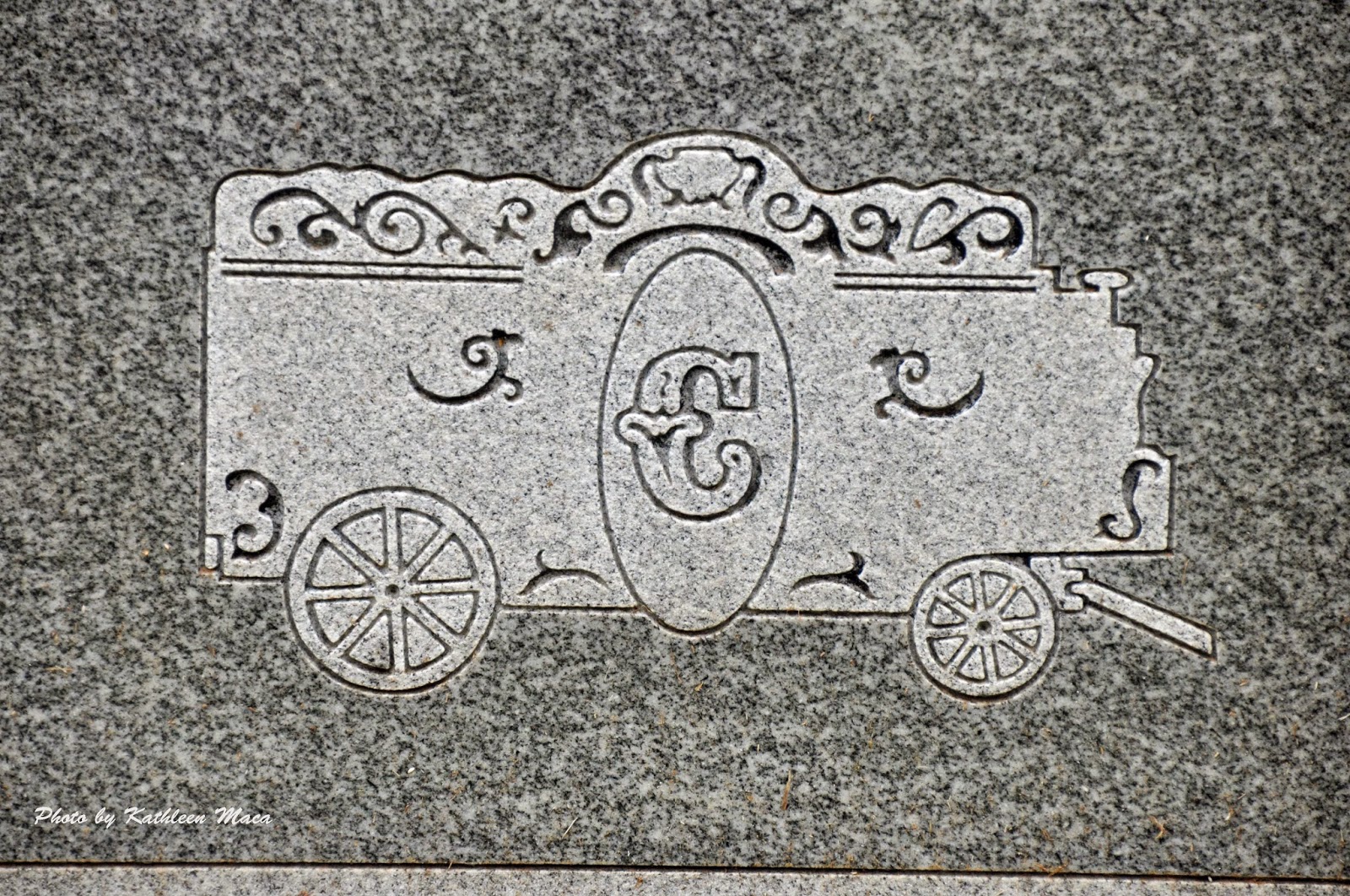 ring.
His wife Lucille was a juggler and had a huh wire act with their young daughter, Mary.
The circus wagon etched on their marker bears their initial "C," and the slogan "With It and For It" is emblazoned across the bottom of the stone.
KEN "TURTLE" BENSON
1945 – 2001
Ken "Turtle Benson" was an elephant man with several shows, but spent his last years with Roberts Bros. Circus. He was so dedicated to the shows that he left a VA hospital in his last days to return to the Roberts Bros. Circus. He passed away shortly afterward.
LILLIE JEAN "RIGGINS" DOYLE
1933 – 2008
Unfortunately, I have been unable to locate any information about Lillie Jean in old newspapers or circus publications.
She was certainly a lovely lady, and many admirers stop by to look at her photo.
If you know anything about her life or career, please share it with us.
SAMUEL PEREZ
1969-2001
Samuel was a member of the famous Perez Family from Mexico City, who perform with the Kelly Miller Circus. He was a dynamic trapeze and acrobatic performer whose act included jumping rope on top of a spinning wheel known as the "Wheel of Death," shown on the back of his marker.
He suffered an untimely death due to illness. A piece of acrobatic equipment had been left on top of his marker along with the beautiful floral arrangements.
JOHN "DUTCH" NARFSKI
1888 – 1966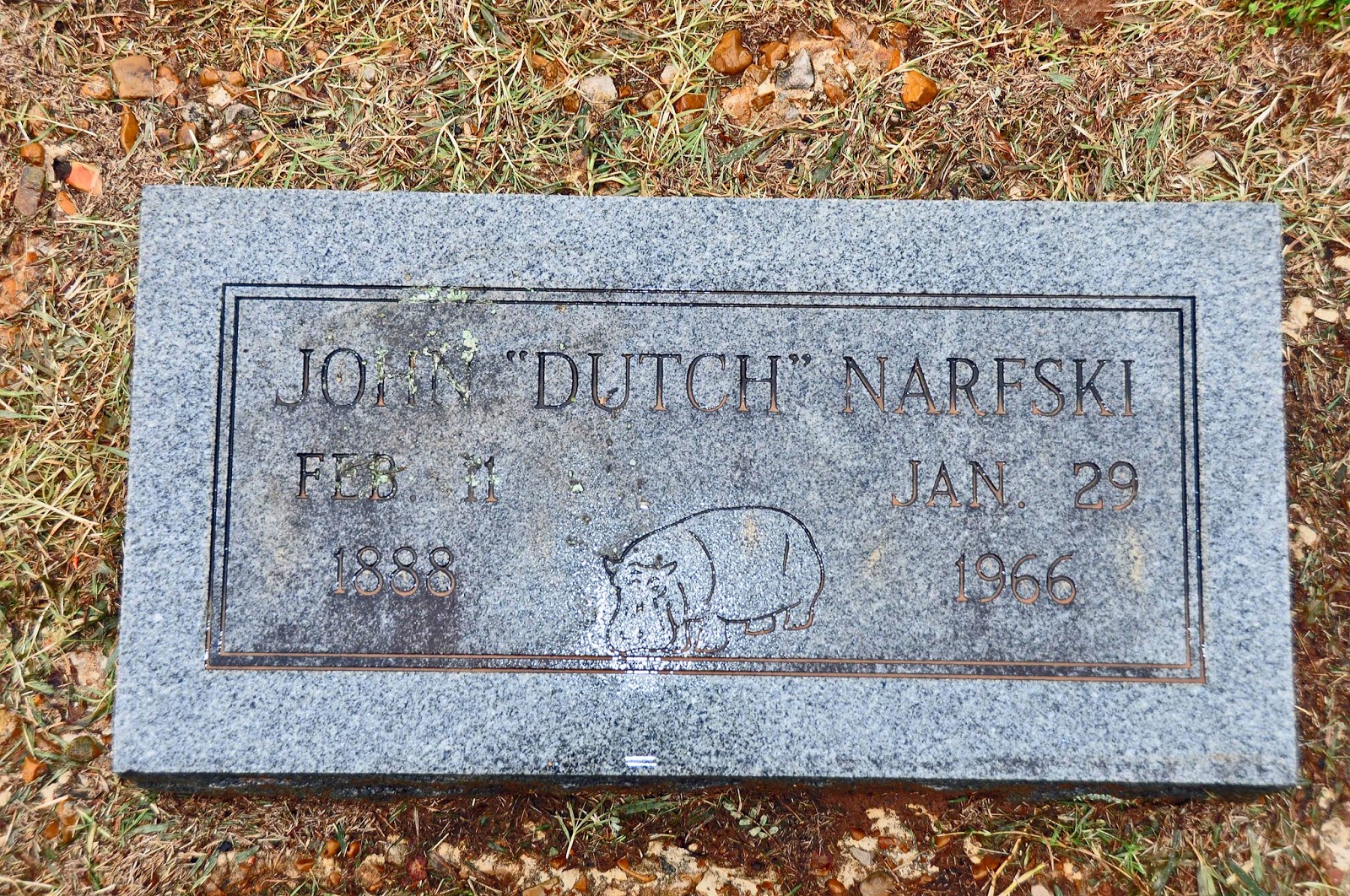 A long-time animal superintendent, Dutch was famous for showing his "blood sweating hippo" from the River Nile, named "Miss Oklahoma." A hippo has to be a big (pun intended) part of your life to feature her on your tombstone!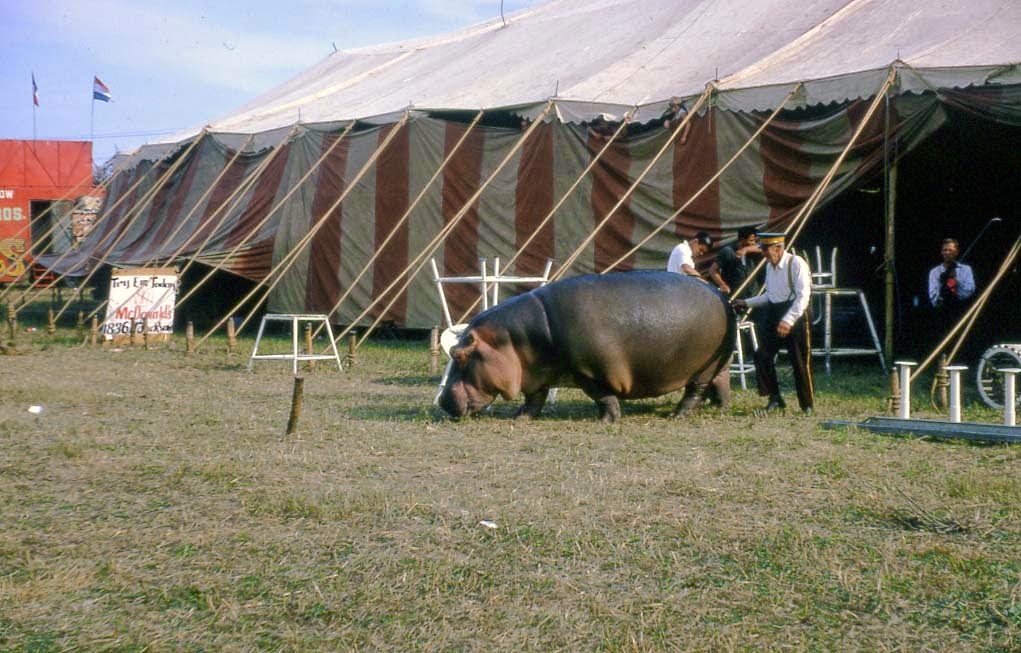 KENNEDY SWAIN
1902-1974
Kennedy Swain was born in a railroad show car and brought up on show business. He performed in vaudeville and stage and including being a comedian in Plunkett's Variety Show.
His wife "Snooks" came from a long line of famous circus people, the famed Plunkett family, and was drummer in the circus band. Their son followed them into the business.

"Kennedy Swain and his Musical Mavericks," featuring Kennedy on trumpet, performed opening music for the Harley Sadler Tent Show.
The World War II Air Force veteran also worked as a sideshow manager for the Al G. Kell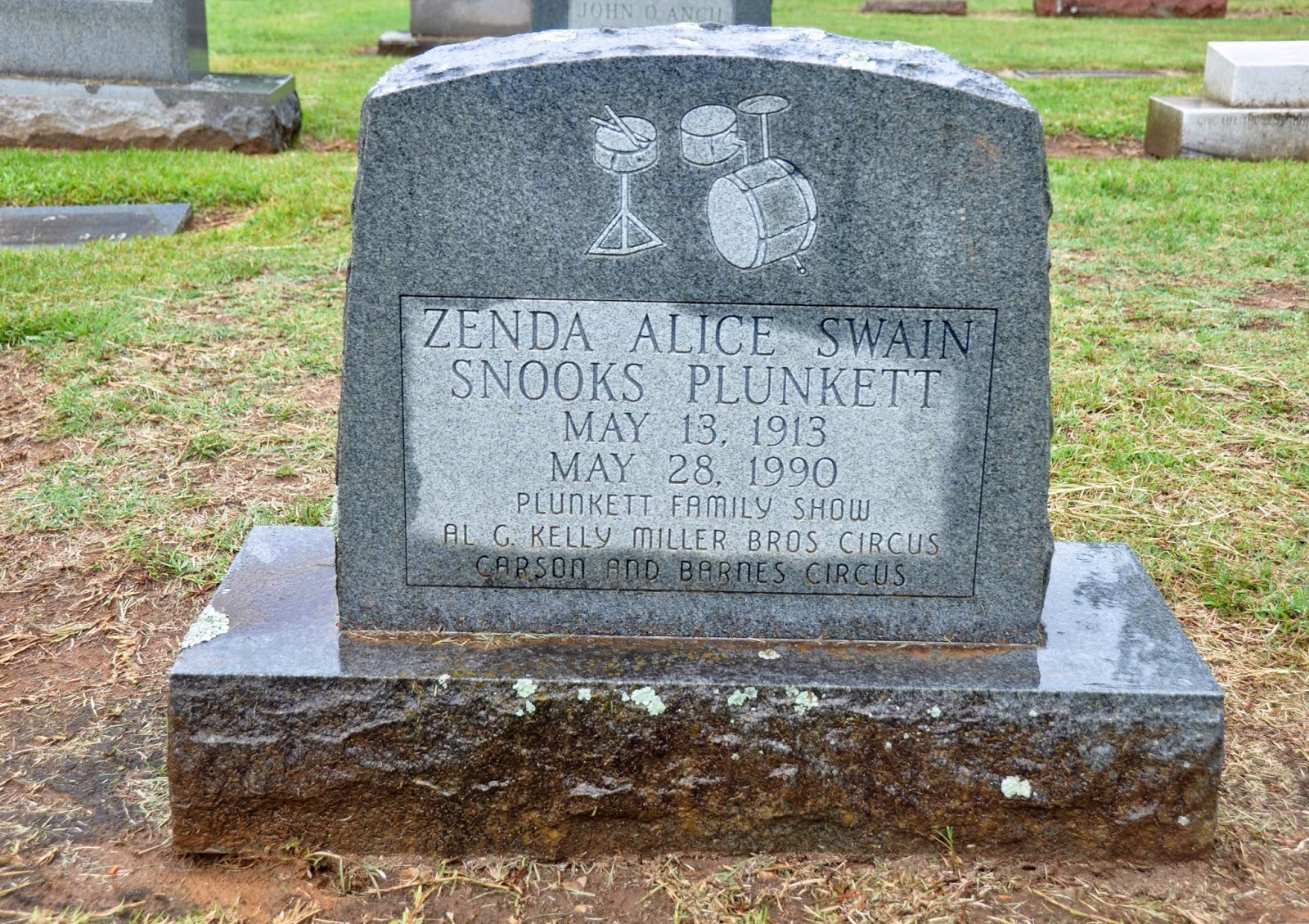 y-Miller Brothers circus and the announcer for the Carson and Barnes Circus.
Zenda's talent is proudly displayed on her marker next to Kennedy's.
BONNIE "JEAN" WARNER
1923 – 1998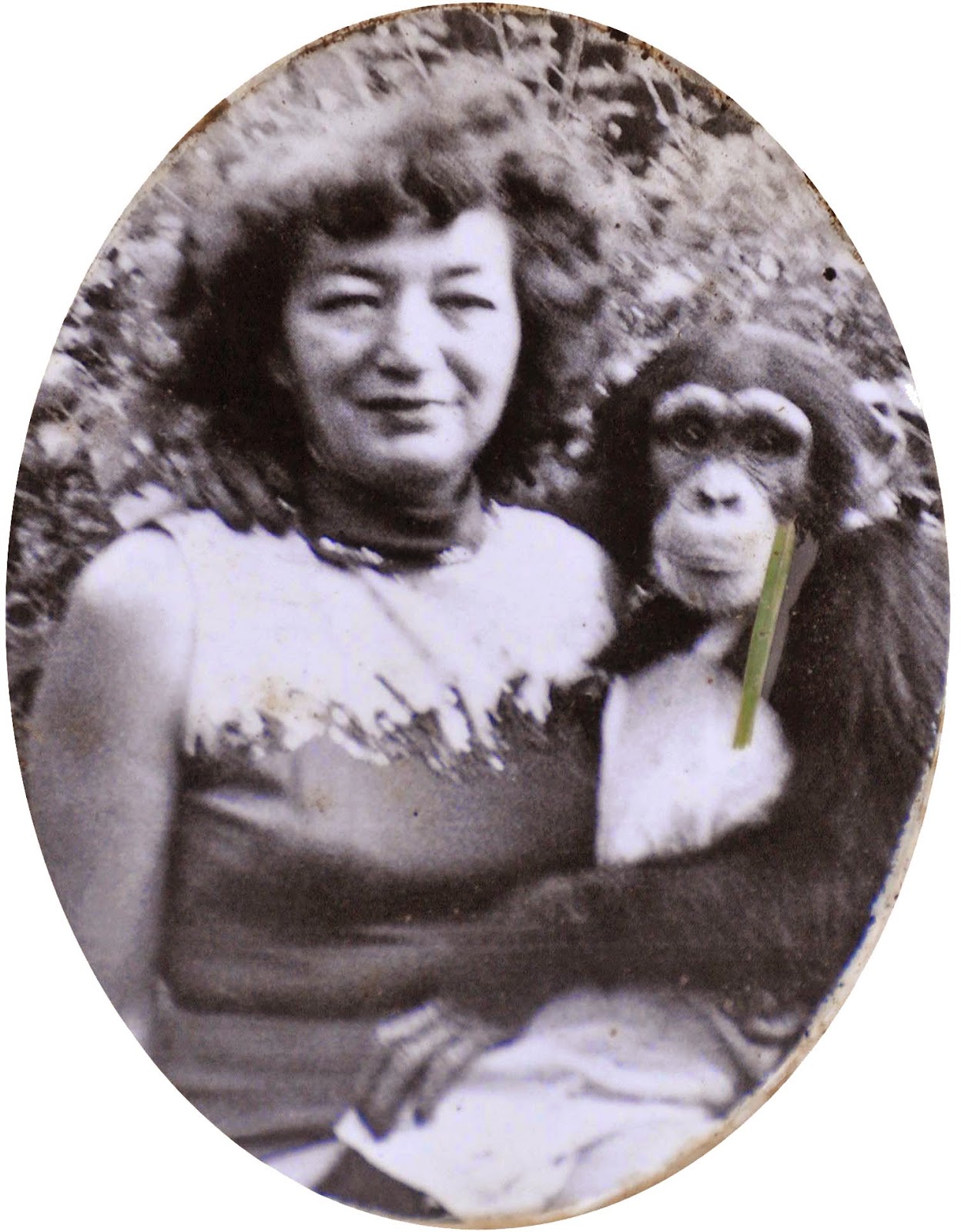 Born and raised in Indiana, Bonnie "Jean" loved her work with Chimpanzees so much that she is forever depicted with one. She died in 1998 in Myrtle Beach, South Carolina.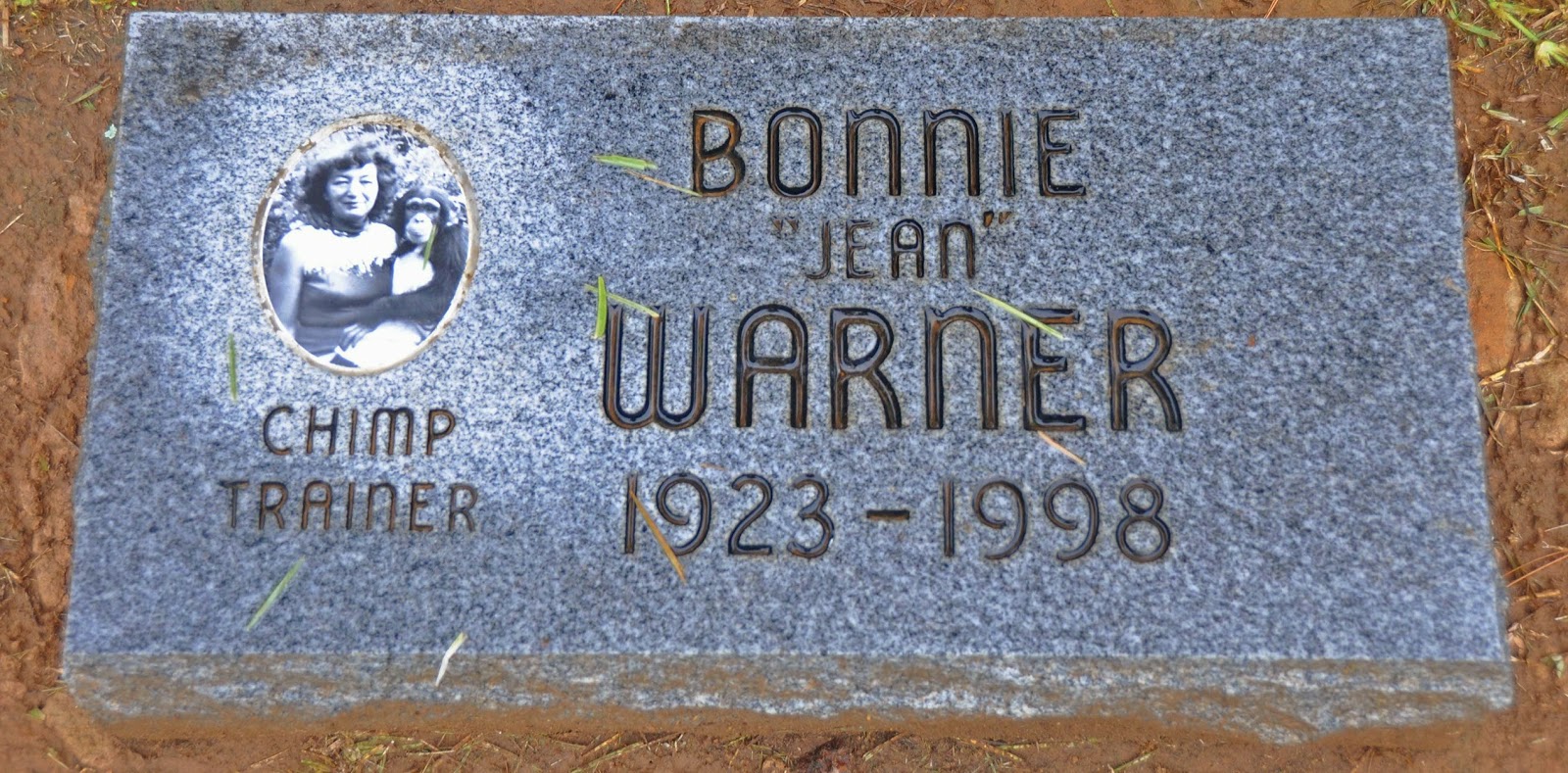 FLORENCE MCINTOSH
1907 – 1988
"Flo," was a circus performer with a number of shows including Barnett Bros., Clyde Beatty, King Bros. and Kelly-Miller. She died at age 81. Just imagine the stories she could have shared with us!
GRACE MCINTOSH
1915 –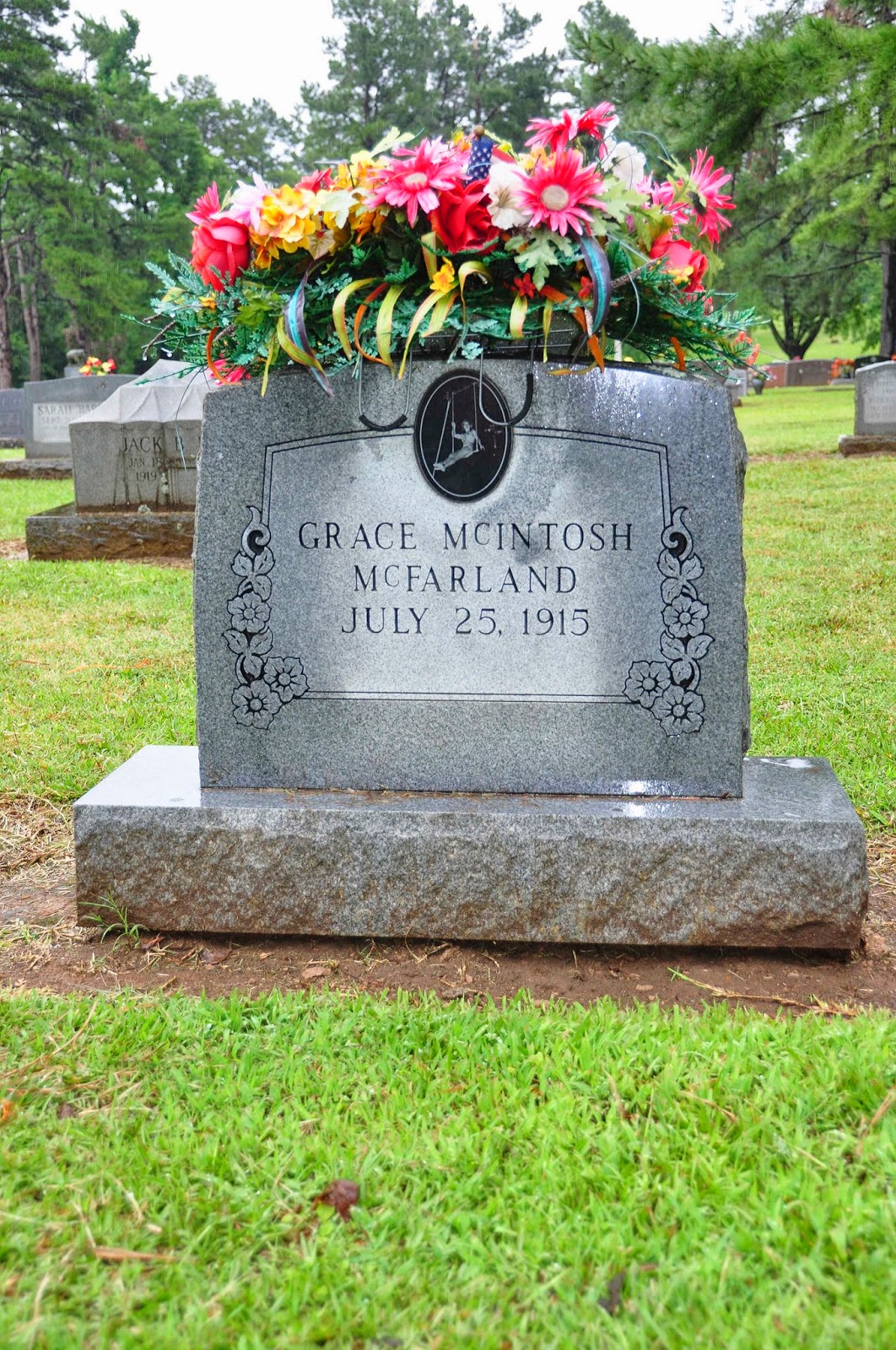 Grace is a businesswoman who was ahead of her time.
She was raised by bareback rider Elizabeth Romig, a f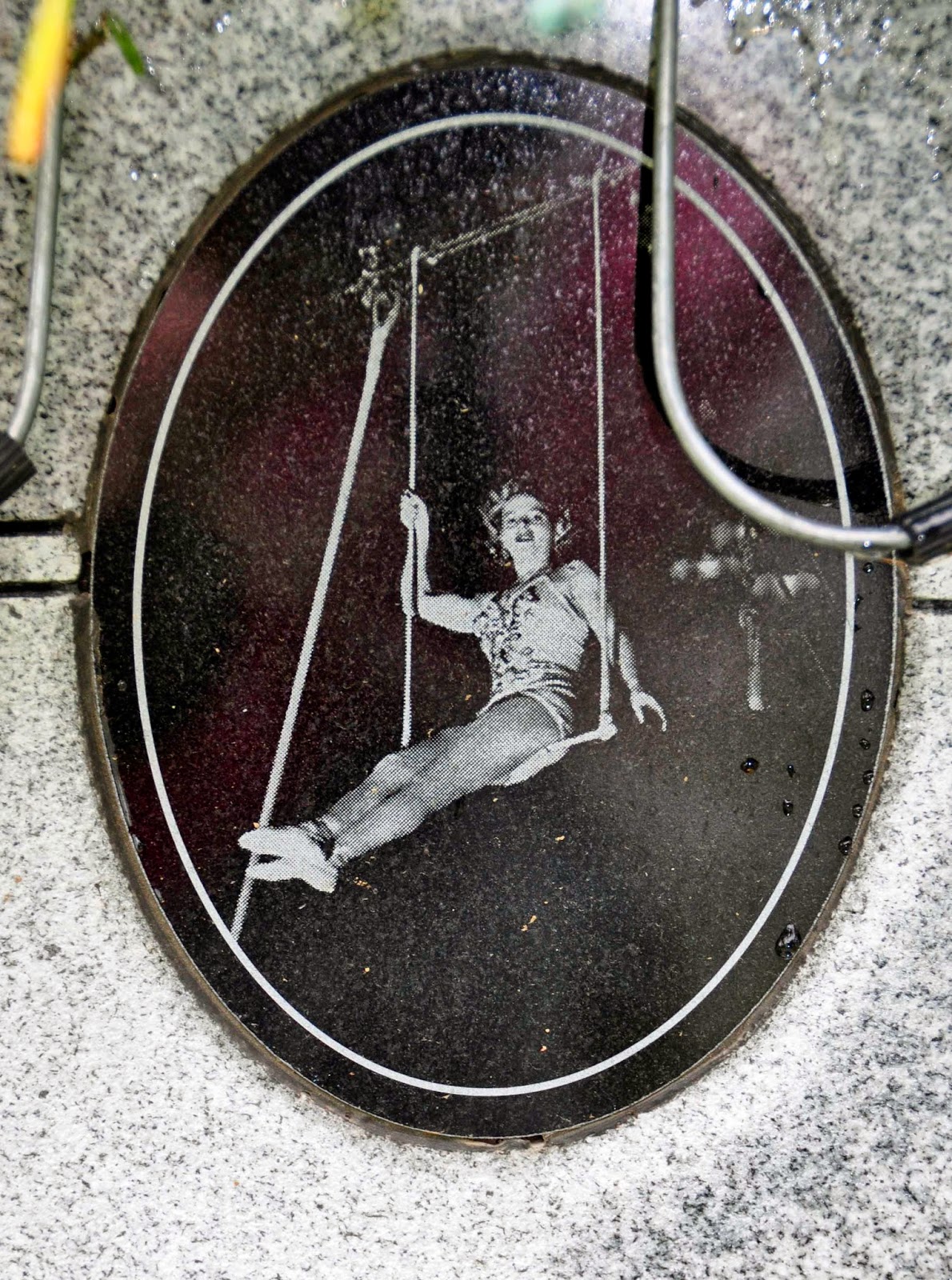 amily friend. Her mother had died when she was young and her father, a circus baggage stock handler was on the road with Sells-Floto.
She became a trapeze artist at age 12, and later married circus superintendent David McIntosh, circus superintendent. After her husband's death she purchased the M&M Circus with Charles Marine. When Marine passed away, she ran the circus alone.
This beautiful marker is still waiting, because she still has things to do.
JOHN CARROLL
1926 – 1980
John Carroll, known as the "Elephant Man," was a famous elephant trainer and handler.
At age 15, he was a cage boy for Terrell Jacobs, then joined the Kelly-Miller Circus around 1948. He died of a heart attack at age 54 while in Jacksonville, Texas with the Carson & Barnes Circus.
His funeral services were held in the spotlighted center of a circus tent.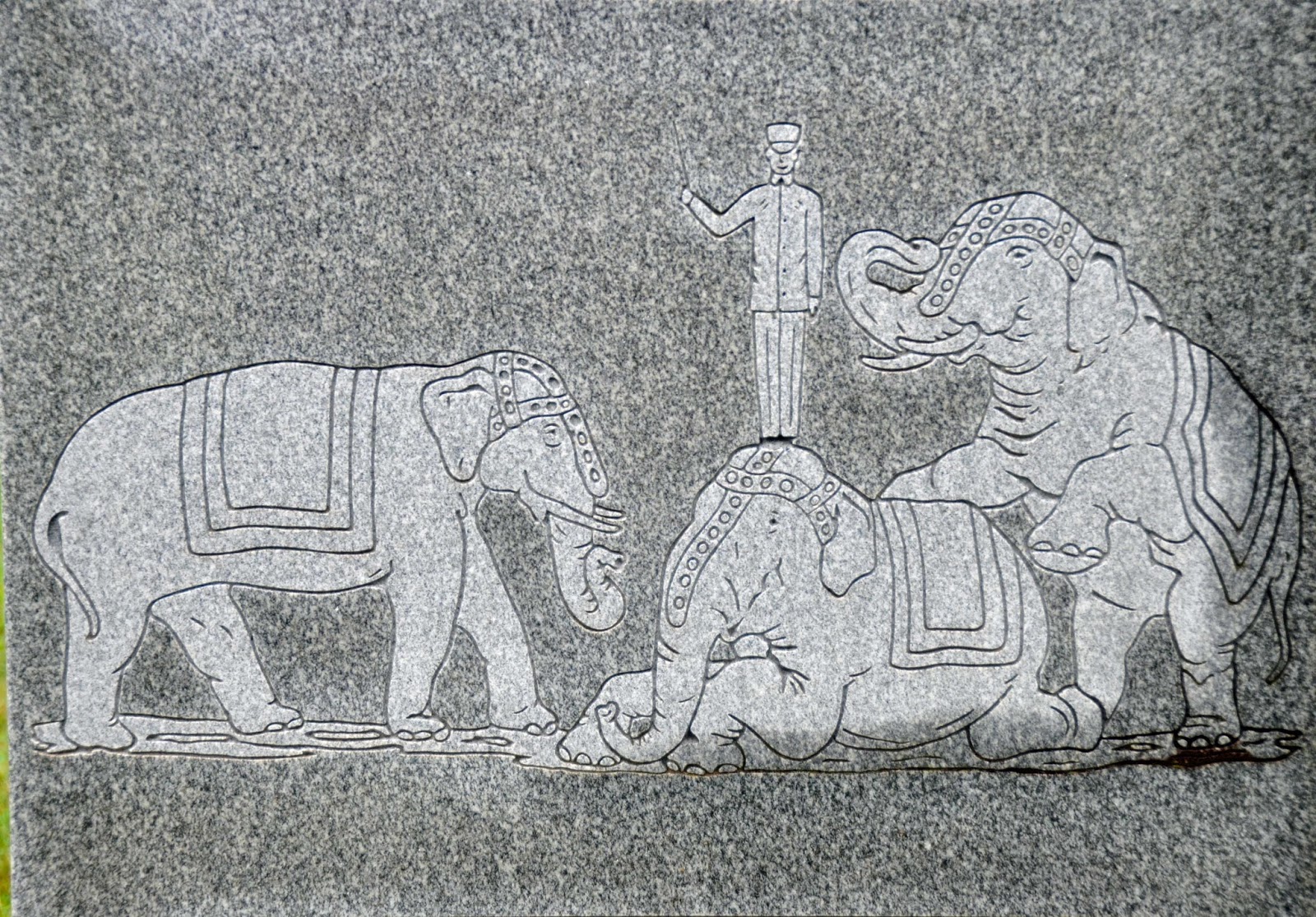 Carroll left his life savings to establish the "John Carroll Showmen's Rest Trust Fund, to provide gravestones for show people who could not provide their own.
Several of the markers in Showmen's Rest are inscribed with the fund's name.
TED BOWMAN
1927 – 1999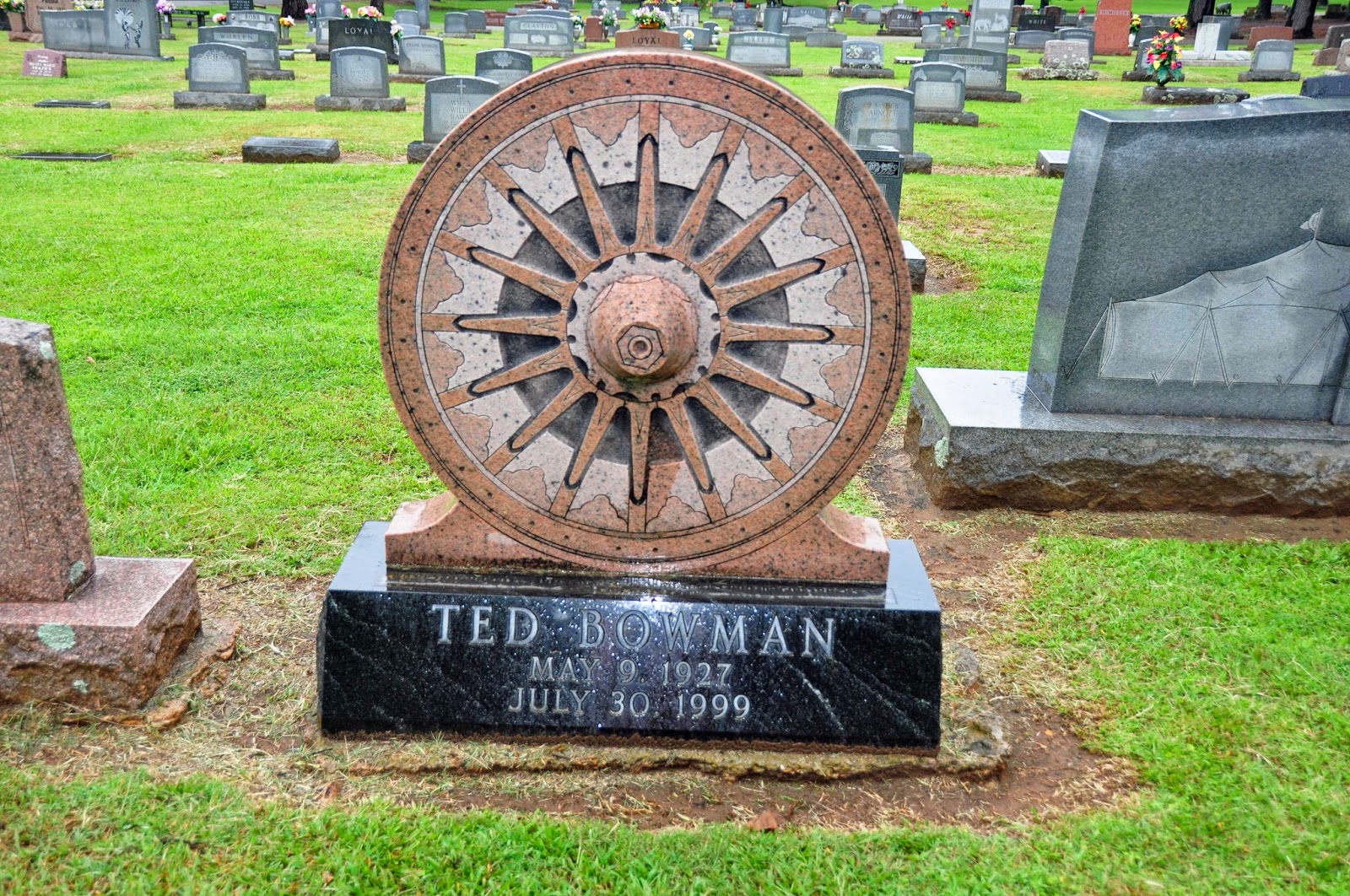 Ted Bowman started his circus career with the Terrell Jacobs Wild Animal Circus in 1949, and also worked for Royal American Shows, Fairyland Circus, Gil Gray Circus, and the Al G. Kelly – Miller Bros. Circus. He served as the general manager of the Carson & Barnes Circus for 17 years.
His unique marker at the front of the Showmen's Rest section depicts an old-fashioned circus wagon wheel, with the poignant inscription:
"There's nothing left but empty popcorn sacks
and wagon tracks…the circus is gone."