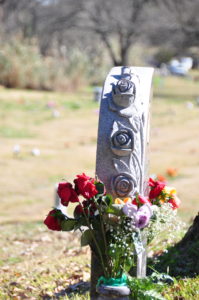 The rose itself symbolizes love, hope and beauty.
The stage of bloom of the rose indicates the age of the deceased. A bud would have represented a child, a partially opened flower would indicate someone was a teen or young adult, and a rose in full bloom would symbolize the departed had reached maturity.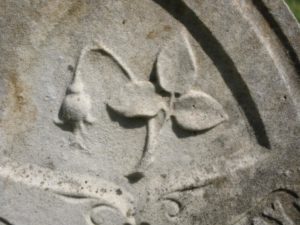 No matter which stage of bloom the flower portrays, the stem is often depicted as broken as a sign that the person was lost too soon – a life cut short.
Two roses joined together stand for a strong bond such as marriage, and often appear on the joint marker of a couple.
A wreath of roses symbolizes beauty and virtue.
A garland of roses, which may be held by an angel, indicates sorrow, and a bouquet of roses stands for condolences, sorrow or grief.
So the next time you see the depiction of a rose on a gravestone, take a moment to decipher what information it can share.
Happy Valentine's Day!