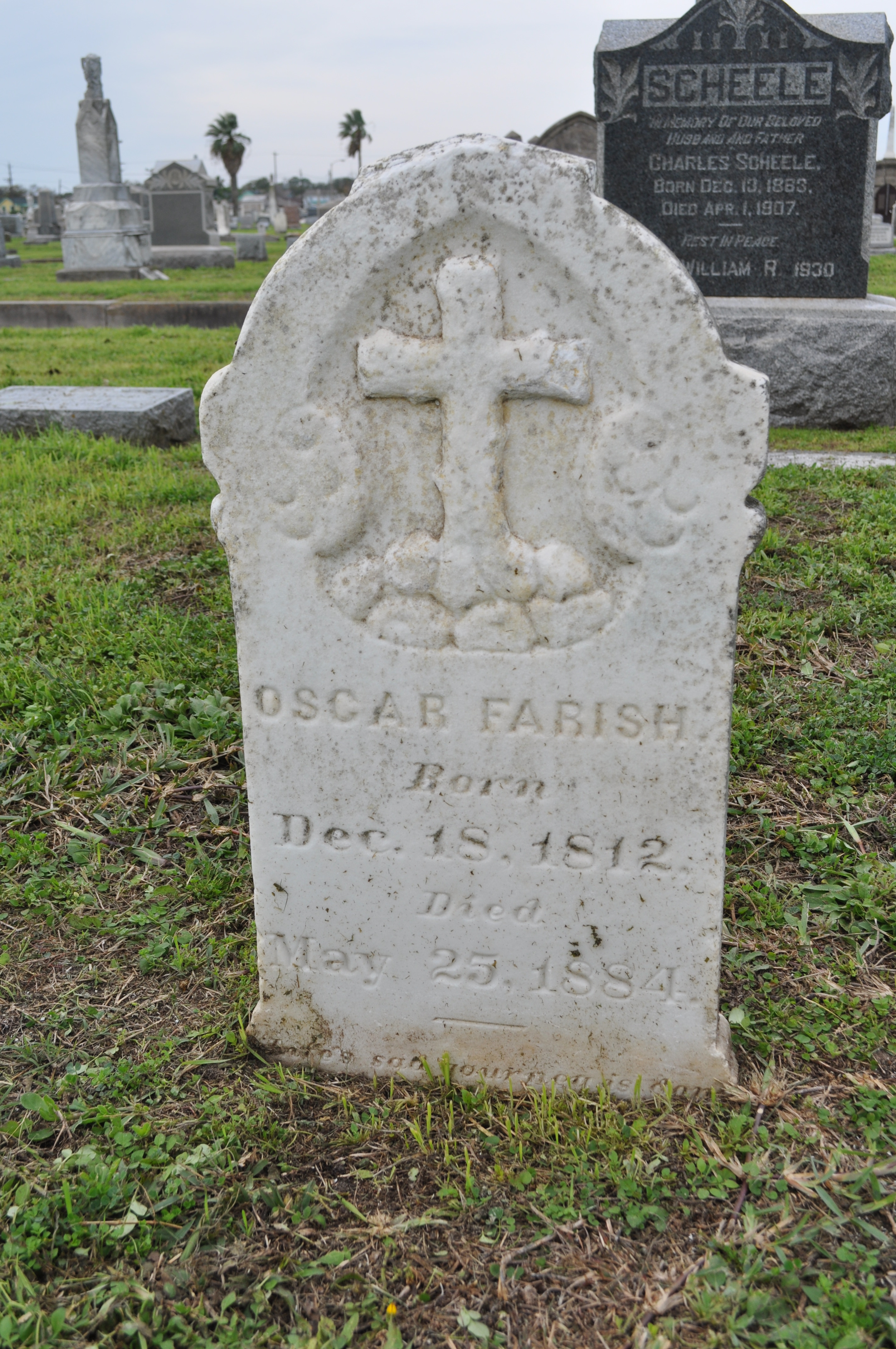 Oscar Farish was born on December 18, 1812, in Fredericksburg, Virginia, and emigrated to Texas in October, 1835 to pursue his profession of land surveyor. He joined Captain McIntyre's Company of Col. Sidney Sherman's Regiment, and participated in the Battle San Jacinto. He was one of the last surviving veterans.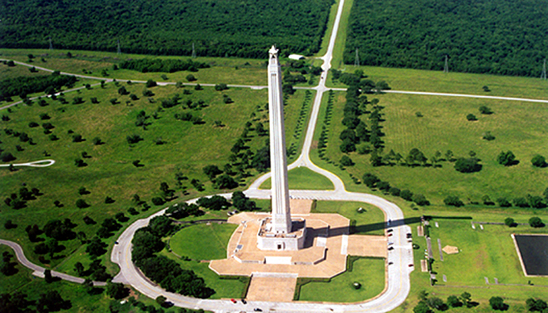 In 1837 he was elected engrossing clerk of the First Congress of the Republic of Texas. Mr. Farish was elected to be the first Clerk of Galveston County in 1856 and was holding that office when he died May 25, 1884.
Farish and his wife rest in Galveston's Old City Cemetery, one of
locations included in "Galveston's Broadway Cemeteries," releasing in July from Arcadia Publishing, and available for pre-orders on Amazon.