Both U.S. presidents most associated with Texas in recent years weren't actually born here. Former President George H. W. Bush was born in Massachusetts, and his son was born in Connecticutt.
     The two actually born in Texas? Dwight D. Eisenhower and Lyndon B. Johnson.
     You can visit the Eisenhower Birthplace State Historic Site in Denison.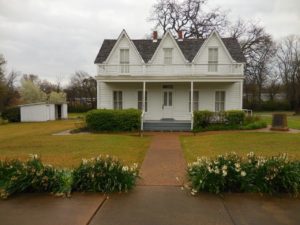 The Lyndon B. Johnson National Historical Park is in Stonewall, Texas. The "Texas White House" is temporarily closed, but other park facilities are open.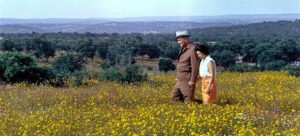 Now just for fun, how many Texas places can you think of that share a name with a former President? Try your hand, and then see below for a list, in order of the presidential office year. (Not all of these places were named for the President whose name they share.)
Washington
Adams
Jefferson
Madison County
Madisonville
Monroe City
Lake Jackson
Harrison County
Tyler
Polk County
Taylor
Pierce
Buchanan Lake
Lincoln
Johnson City
Hays County (O.K., well  – the prez spelled it Hayes so this one's a stretch)
Garfield
Port Arthur
Cleveland
Harrison County
Roosevelt
Taft
Wilson
Coolidge
Hoover
Kenedy (again..spelled slightly different than Kennedy)
Nixon
Carter
Reagan
Clinton
How many were you able to name without peeking? It's O.K. if you did peek…no judgment here.
Happy President's Day!