A little comical for a town motto perhaps, but it reflects a pride in the heritage of this little town.

   Settlers first arrived in the area of Rice, Texas in the late 1860s, and by 1872 the Houston and Texas Central Railway was built through the area.
   The town was named for one of the railroad owners, William Marsh Rice who was the namesake of Houston's Rice University as well. Rice also donated land to the community for a church and cemetery.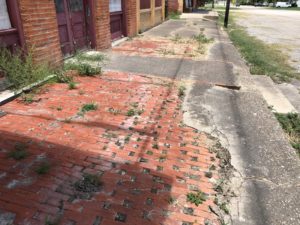 By 1890 Rice boasted a cotton gin, steam gristmill, two grocery stores, three general stores, a blacksmith shop, two wheelwrights, druggist and about 75 citizens. Pretty impressive, right?

   Unfortunately almost half of downtown was destroyed by fire in 1901. The side of charming buildings that survive on the north side of what was once a busy street are shuttered, but charmingly picturesque. Step up onto the raised brick sidewalks to get a glimpse through the windows of interiors that have surely seen more than their share of stories.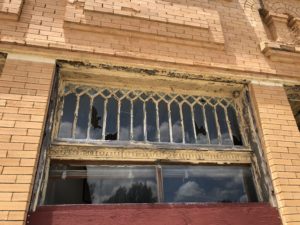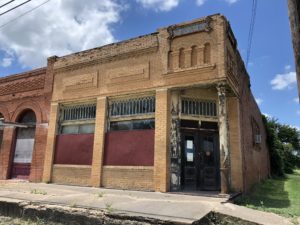 At the corner is the local bank building, where some locals say the infamous Bonnie and Clyde carried out a bank robbery. Though rumors of the criminal duo robbing the local bank may have more to do with spinning a good yarn, they reportedly did stay at the hotel that used to be downtown. Photos in the Pioneer Village in Corsicana evidently offered proof of that part of the tale.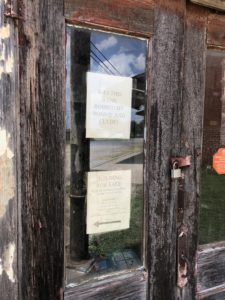 With roofs caving in, restoration looks doubtful. Rice isn't a true ghost town but many of its residents work in nearby Corsicana as local businesses have shuttered.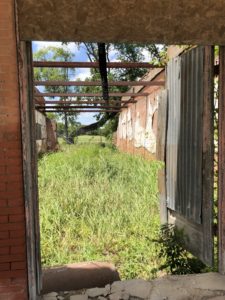 Take the time to visit remnants of vanishing communities like Rice before the opportunity disappears. Walking in the steps of those who lived before us gives us a unique glimpse into their lives you won't want to miss.