While I was at a museum the other day, one of the archivists asked me a question that I hear often:   "What is the difference between a coffin and a casket…or is there one?"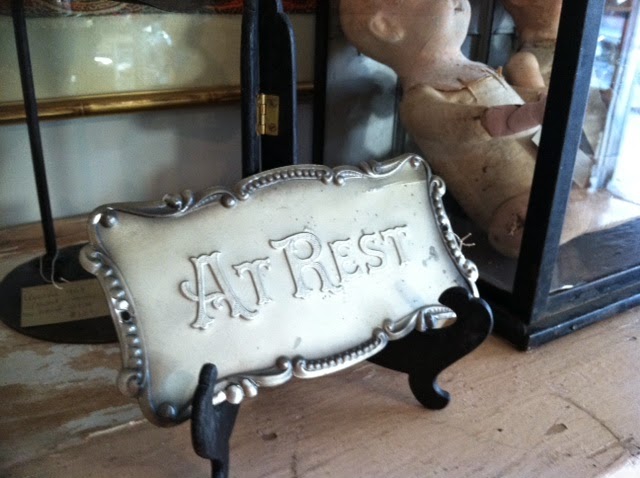 I was glad I had the answer to share with her. Yes, there is a difference although we tend to use the two terms interchangeably.
COFFIN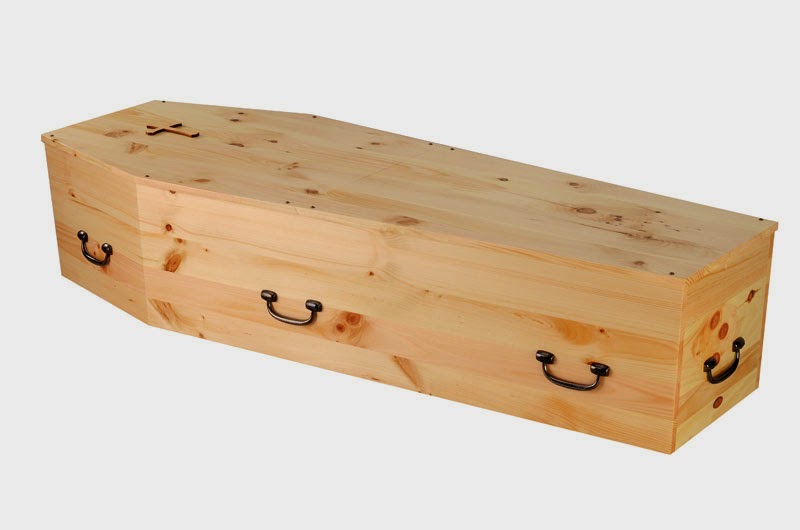 Wooden coffins, which came into use around the early part of the 16th century in the western world, typically have six sides, and the lid lifts off completely. Once the deceased was placed inside, the lid was nailed shut. Think about the classic Halloween decoration or old black-and-white vampire movies, and you have the idea.
The silhouette is wider at the shoulders and narrows toward the feet. The only handles, if any at all, would have been functional loops of rope to carry it to the graveyard.
CASKET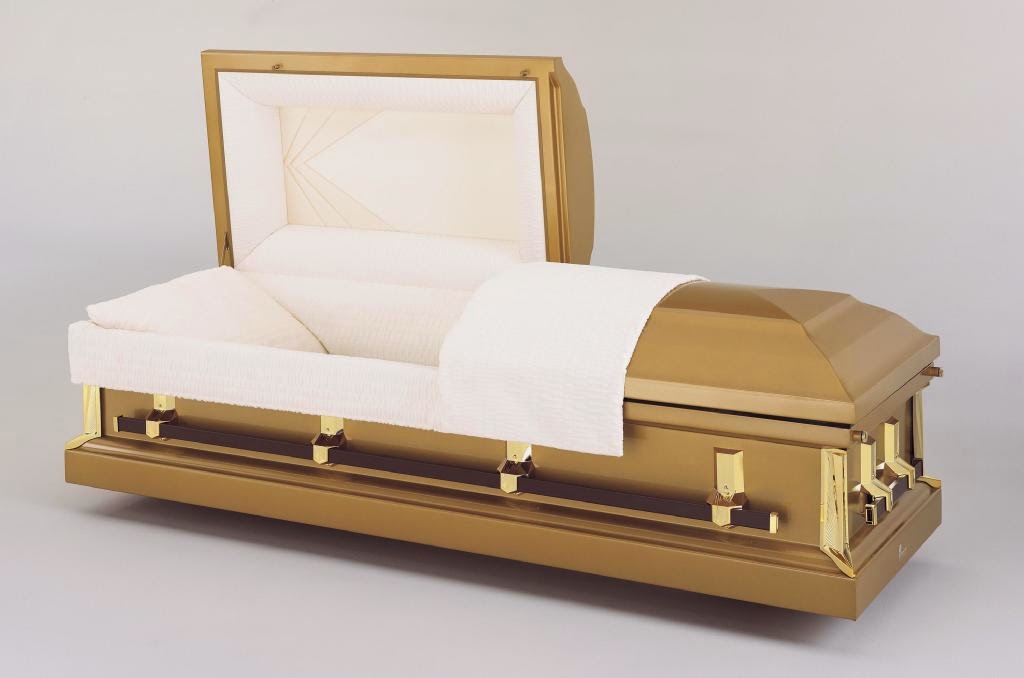 You may be surprised that this was a term originally used for jewelry boxes. When the Victorian sensibilities of proper mourning and tribute came into fashion, the word "casket" began being used for the burial receptacles as well. It makes sense I suppose, since it would hold something precious and certainly sound kinder to the ears of those left behind.
The casket is different in shape as well, being elongated and four-sided.
Some caskets feature a split lid to allow for easier viewing of the deceased. This would have been impractical with wooden coffins. The lid of a casket is also hinged, so it is hover entirely detached from the lower portion.
Lined with metal on the interior, unlike coffins, caskets also usually feature six metal handles for pallbearers.
Bits of Related Trivia: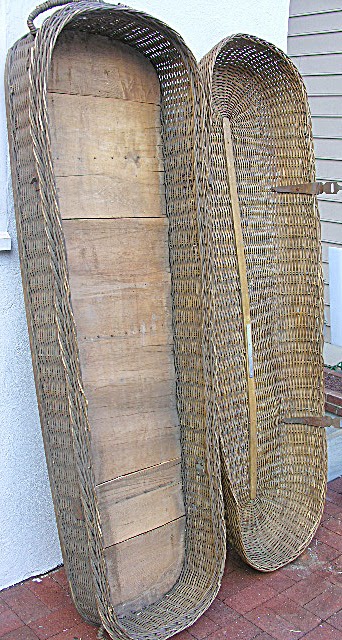 The Greek word "kophinos," meaning basket, refers to the fact that wicker baskets were used in days gone by. There is a new interest in utilizing them for "green burials."
Ancient Greeks often buried their dead in a sitting position in clay pottery.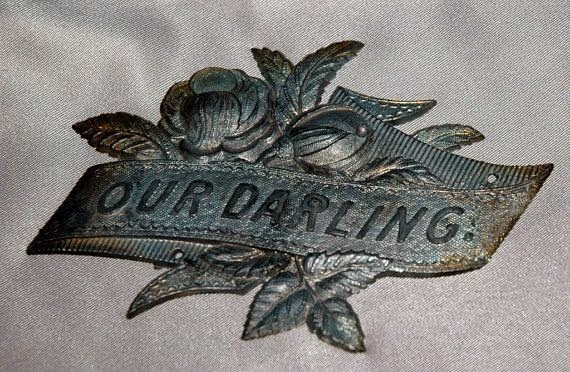 "Fittings" or "coffin furniture" were/are external details such as crucifixes, handles and name plates. The local mortician would often offer "rental" of such adornments which would then be removed immediately before burial.
"Trim" was a term used to refer to fabric used to line the interior of coffins.
When a coffin is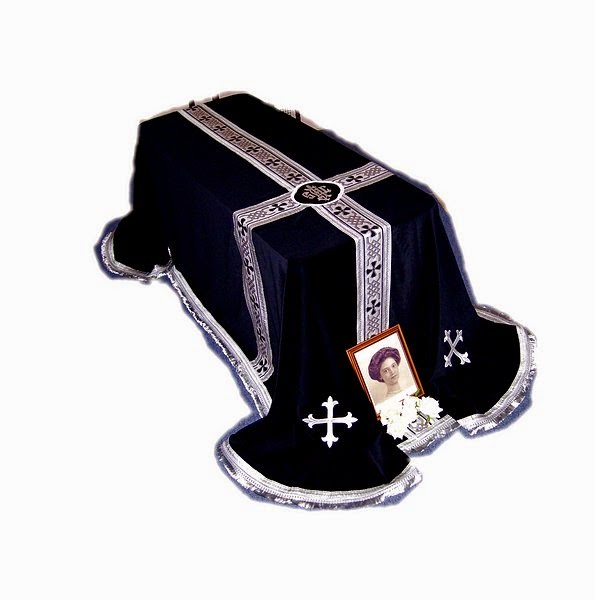 used to transport a deceased person it is called a "pall," hence the term "pallbearer" for those that carry it. The word can also refer to a cloth used to drape over the coffin.
I hope that you found this posting interesting…and not too morbid.
What bit of trivia do you have to share about the subject?