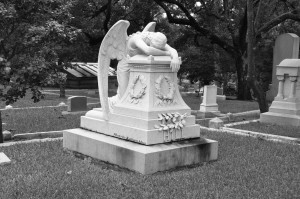 Of the more than 90 angels to be found at Houston's historic Glenwood cemetery, one stands apart in its pose and popularity. The "Weeping Angel" at the Hill family plot is one of the most visited statues on the grounds for good reason: she is stunningly beautiful. Her hair, unbound, is highly unusual for the portrayal of heavenly being during this time period as well.
Angels of Grief, or Weeping Angel statues can be found all over the world. They portray an angel dressed in classical Roman clothes, collapsed across a monument overcome by sorrow. Her drooping wings and face hidden in crossed arms depict a deep state of mourning.
The phrase "Weeping Angel" has a totally different connotation for fans of the BBC show "Dr. Who." Interestingly enough, those characters were inspired by writer Steven Moffat's visit to a family graveyard, where he saw similar statues.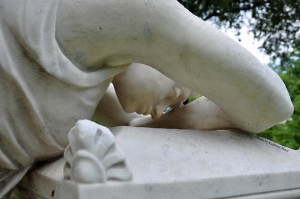 Glenwood's angel is one of five of these mournful creatures that can be found in Texas.
Locally known as "Grief," the angel in Waco's (McLennan County), Holy Cross Cemetery marks the resting place of merchant Emilio Davila (1864-1928) and his wife Juanita (1886-1928).
Dallas' Grove Hill Memorial Parks angel guards the graves of Frank W. (1872-1921) and Myrtel Pickens Blakeney (1878-1962).
William Scott Youree (1872-1904) died while in Mexico. His parents and sister erected a Weeping Angel to mark his grave in the Scottsville Cemetery in Scottsville (Harrison County). His sister Susie Rose Youree (1881-1974) now rests there with him. She is missing her left hand – the most common damage found in these statues. (Houston's version lost her hand to vandalism, but it has been repaired in recent years.)
In Denison's (Grayson County) Calvary Cemetery, a grieving angel watches over the Lindsay family plot.
Famed sculptor Frank Teich created the angels in Houston and Scottsville. Scottsville cemetery has been said to have the largest collection of the famous stone artist's work in one place. Glenwood has numerous, stunning examples of his work as well.
Frank Teich was a sculptor and stonecutter, born in Germany in 1856. He supervised the stonecutters and inspected the granite used in for the state capital building in Austin. He later opened Teich Monumental Works creating such pieces as the Confederate and Firemen's monuments on the capitol grounds in Austin, the Sam Houston monument in Houston, and other famous stone and bronze works.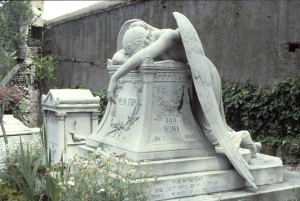 These five Texas angels, as well as others across the world, are based upon the "Angel of Grief," a 1894 sculpture by William Wetmore Story. It serves as the grave marker of the artist and his wife at the Protestant Cemetery in Rome, Italy.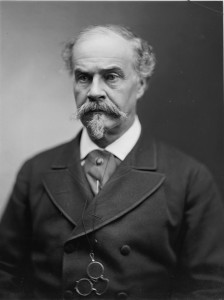 When Story's beloved wife Emelyn died at the age of 74, the sculptor fell into despair and ceased to work. His children encouraged him to return to sculpting, if only to create a monument for their mother, and he did. After completing the statue, he left his studio and never returned. He died the following year.
The story associated with these beautiful creations is just as poignant and beautiful as they are.