'Tis the season to enjoy some outdoor fall fun!

When I'm traveling, I keep an eye out for local farmer's markets. They're a great resource to pick up fresh fruit and veggies for car snacks or, if wherever I'm staying has a kitchen, cook for an easy meal.
My favorite local spot to hit for this is Froberg's Farm in Alvin.
Pie, oh my! Froberg's has one of my family's favorite (and most decadent) treats: fried pies! Of course they have full-sized pies too, but the smaller versions? Too tempting and good. Let's see: peach cream, chocolate pecan, apple raisin, coconut…how's a girl to choose? Our solution is usually to get a few different ones and cut them into "sampler plates" when we get home. But it's fun to get one and take it outside under to the trees to enjoy while its still warm, too. Ah, decisions, decisions.  
The Froberg family has created a kind of fall wonderland for all ages in back of the market, too! But it's only open through November 4, so you'll want to get it on your calendar.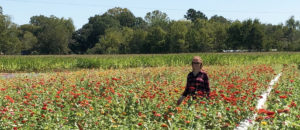 It's a great place to take families to run off some of that weekend energy, too. They have a cornfield maze, Berry Fun Land (with slides and climbing obstacles), bean bag toss, strawberry planting booth, basket toss, face painting, "Bee Coaster" ride, rubber duck races, a trailer ride farm tour, corn cannon, gemstone mining and more. Check out their website for details and prices: https://frobergsfarm.com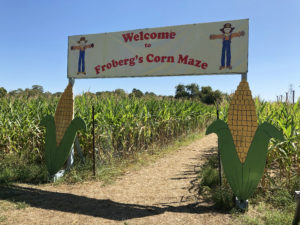 What fall fun have you found?