National Parks in Texas aren't stereotypical by any means. From forest to beach, mountains to rivers, battlefields to presidents, and missions to mammoths…there truly is something to interest everyone!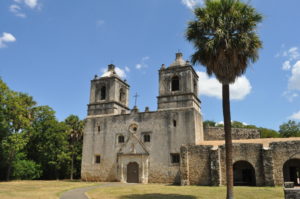 While many national parks are free 365 days a year, 112 of them charge entrance fees. The exception is on fee-free days. These select days throughout the year give everyone a chance to visit parks free of charge.
     So what are you waiting for? Mark your calendar and start planning that trip!
THE 2020 FEE-FREE DAYS ARE:
January 20, 2020 (Birthday of Martin Luther King, Jr.)

April 18, 2020 (the first day of National Park Week)

August 25, 2020 (the National Park Service's birthday)

September 26, 2020 (National Public Lands Day)

November 11, 2020 (Veterans Day)

     Click on each name for further information on these National Parks and Recreation Areas in the Lone Star State:
Lake Meredith National Recreation Area